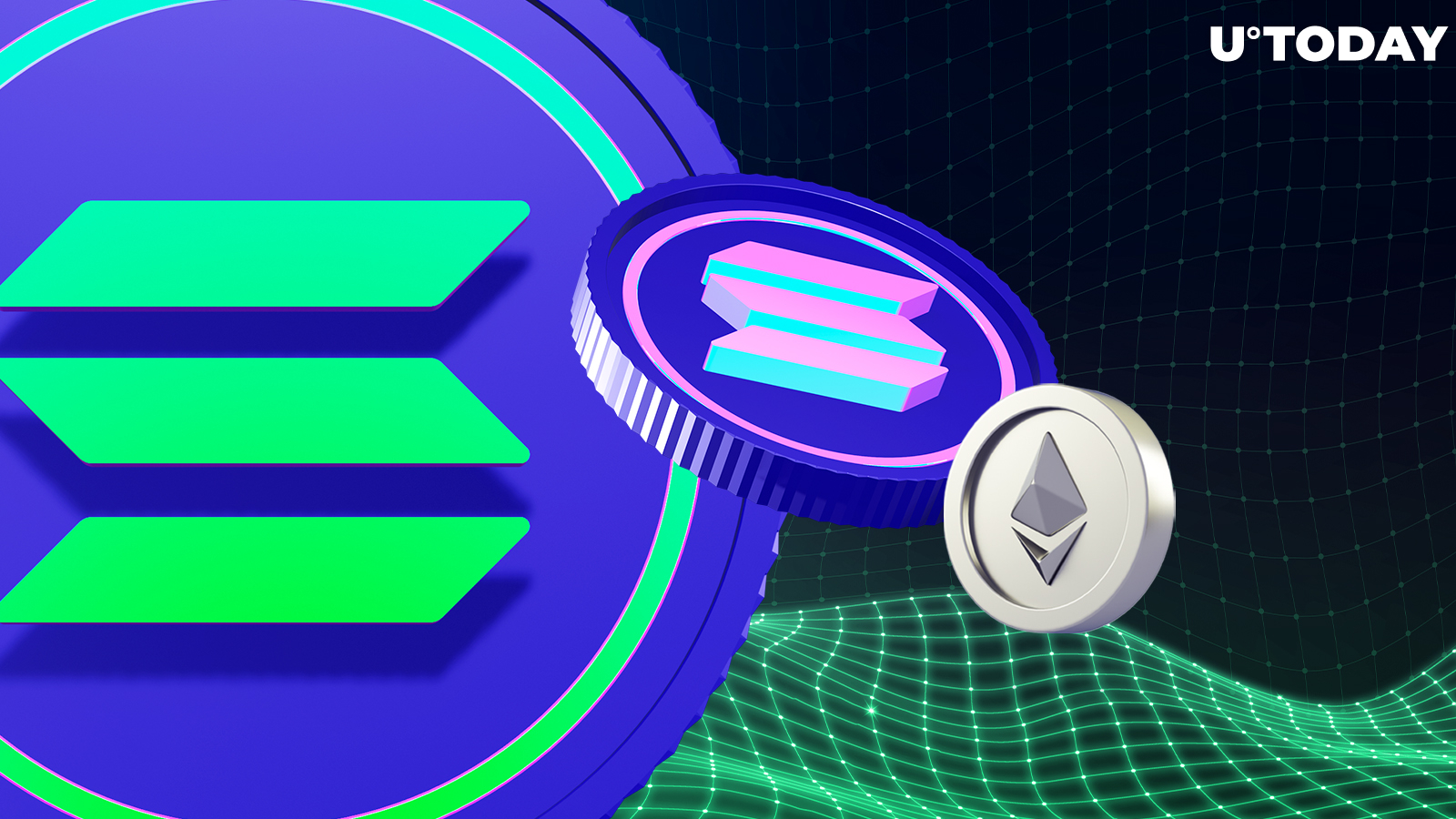 Solana's leading NFT marketplace is making waves, boasting nearly as many daily traders as allEthereum-based NFT platforms combined. This is not just a fluke; it is a testament to the unique synergy between Solana's user-friendly, cost-effective blockchain and the ever-popular world ofNFTs.
Why is this a big deal?Solana'sblockchain is not just fast; it is also incredibly accessible. Combine that with NFTs, which have a universal appeal, and you've got a recipe for mass adoption. While Ethereum's NFT marketplaces are still performing well, the sheer volume of activity on Solana's top NFT platform should make anyone sit up and take notice.
Now, let's talk numbers. Solana's current total value locked (TVL) stands at approximately $306.8 million, according to DefiLlama. This robust DeFi landscape adds another layer of allure to Solana's NFT marketplace, making it a one-stop-shop for all things crypto.
As for Solana's price performance, the latest data shows that one SOL is valued at around $18. While this might not be its all-time high, the coin has shown resilience and potential for growth, especially considering the anti-FUD measures Solana influencers are taking in order to battle the effect of the upcoming FTX liquidation.
But let's not get carried away.Ethereumhas its strengths, and its NFT marketplaces are far from obsolete. However, the rapid rise of Solana's NFT platform is a wake-up call. It is a vivid reminder that the crypto space is ever-evolving, and what's hot today might not be tomorrow.
So, what is the takeaway? Solana and its NFT marketplace are a force to be reckoned with. They have tapped into a formula that combines speed, low costs and mass appeal. And while Ethereum will continue to be a major player in the NFT scene, it might just have to share the spotlight with Solana for a while.