One of the earliest NFT projects is seeing renewed interest thanks to the iconic jewelry brand.
---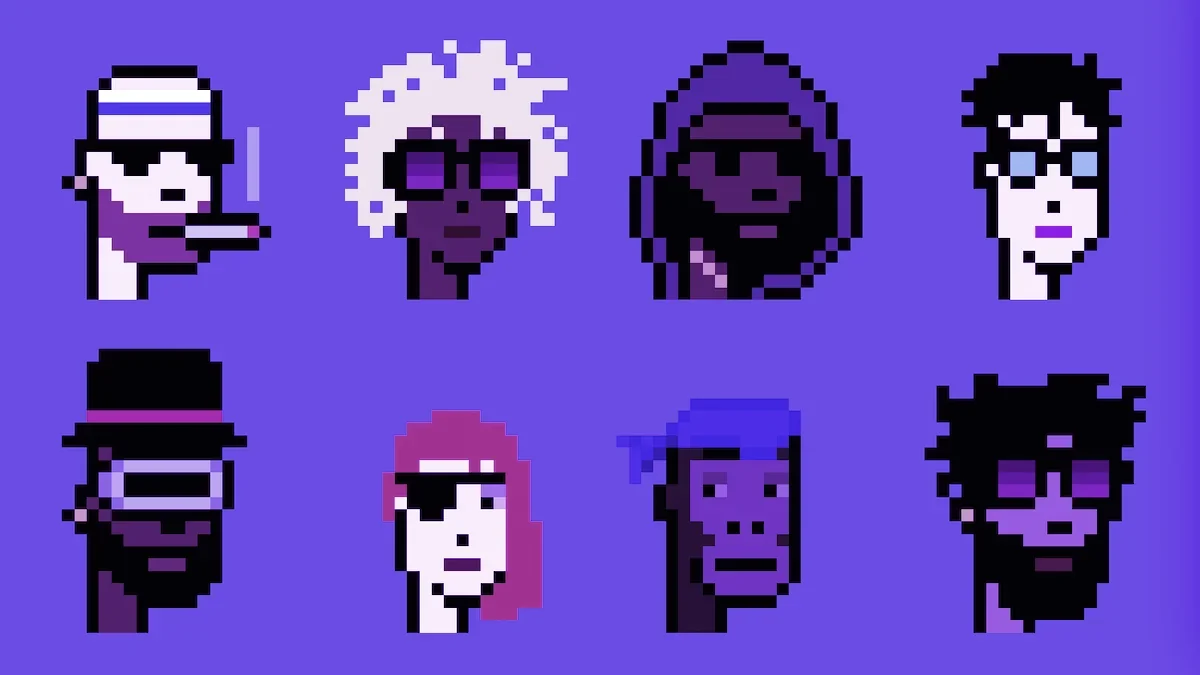 A selection of CryptoPunks NFT avatars. Image: Yuga Labs
The sales volume of the CryptoPunks NFT collection has spiked over 248% in the last 24 hours, sparked by an exclusive offer from iconic luxury jewelry and specialty retailer Tiffany & Co. for CryptoPunks NFT holders, according to data from CryptoSlam.
"We're taking NFTs to the next level," Tiffany wrote on Twitter on Sunday. "Exclusive toCryptoPunksholders, NFTiff transforms your NFT into a bespoke pendant handcrafted by Tiffany & Co. artisans. You'll also receive an additional NFT version of the pendant."
The offer to CryptoPunk holders came with the news of Tiffany's launch of a separate line of NFTs called NFTiffs, a collection of 250 digital passes offered by Tiffany & Co. that CryptoPunk holders can mint for a custom pendant and an NFT in the likeness of the holder's CryptoPunk.
The CryptoPunk pendants will be in 18k rose or yellow gold based on the color palette of the NFT.
Tiffany says theNFTiffsNFTs will launch on August 5th with a floor price of 30 ETH each, or about $50,000 as of this writing.
According toCryptoSlam, the sales volume of the CryptoPunk collection for the last 24 hours is 1279 ETH, or around $2.16 million. The prior 24-hour period saw a sales volume of just 123 ETH, about $200,000, according toNFTPriceFloor.
Created by development studio Larva Labs, CryptoPunks are a series of 10,000 images tokenized as NFTs on the Ethereum blockchain. An NFT is effectively a deed of ownership to a digital or physical item.
The most recent sale of a CryptoPunk, according to CryptoSlam, was for 78 ETH, about $131,000, which is on the low end of a market that has seen a CryptoPunk NFT selling for2691 ETH, roughly $3.3 million, last month.
Earlier this year, in March, Yuga Labs, the creator of the Bored Ape Yacht Club, acquired theCryptoPunks IPfor an undisclosed amount.