Featuring his iconic skull and middle finger pieces made of skateboard decks.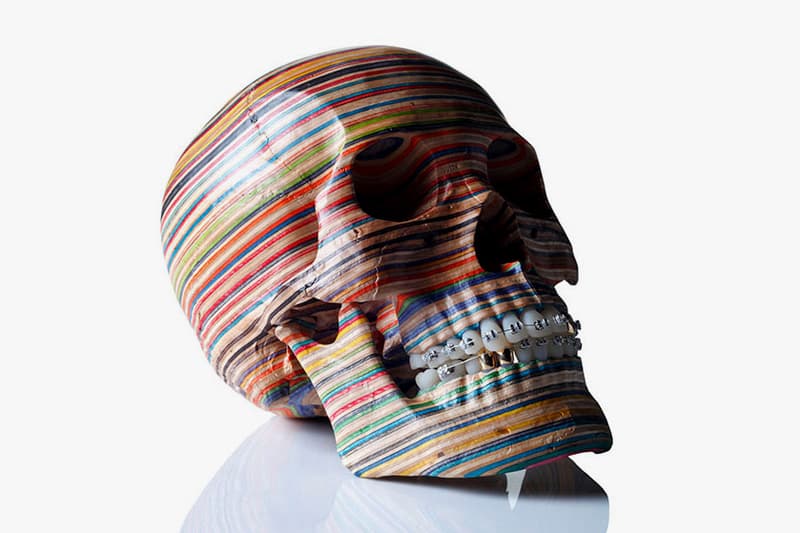 Featuring his iconic skull and middle finger pieces made of skateboard decks.
Emerging crypto platform, LGND Inc., recently launched a collection of tokenized digital artworks titled RECYCLED PIXELS by acclaimed Japanese artist, Haroshi. The collection features a diverse range of works including digitized renditions of his iconic skull and middle finger sculptures made from discarded skateboard decks.
"I've always been interested in the things that supposedly do not exist, like the things that are not visible to our eyes or things that make up dark matter for instance. When I use augmented reality with my phone, I felt this excitement like I was experiencing something special, almost like if I were to see the colors that insects can see, or having the sense of smell only animals have. It's just like someone who has the ability to see a ghost," said the artist in a statement.
Accompanying the two works is a gold humanoid fire hydrant based on the artist's GUZO series of three-dimensional figures. "For example, I made a bronze sculpture called 'Free Hydrant' in the past — a fire hydrant is always looking at the same scenery and I thought would be cool to free him. When no one is looking, he will move to the next block and the next block. If you ever see the fire hydrant move a city block, he's doing so in the middle of the night. Maybe you could ollie over him with your skateboard yesterday but can't do that today because he has moved and changed overnight. In a parallel world, that might be a daily occurrence," the artist described.
Haroshi's limited edition RECYCLED PIXELS collection is now available on LGND Inc.'s website.